Day 6
It's true. The team was sent to the hospital today. Fortunately, they were on a mission from God and the fruit was evident from the moment they stepped into the parking lot.
Here we come/ Walkin' down the street / We get the lovingest looks from / Everyone we meet/
Hey, hey we got roses . . . 
Wanna-Be Candy Stripers
                                                                                            KEN
I continue to marvel at the goodness of God in including me on this team. So grateful for the flow of praying with and for one another, supporting one another and worshipping together. The team meetings are such rich food for the heart.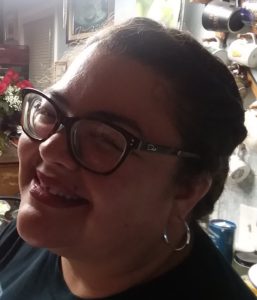 YARA
Giving out roses at the hospital today was a real blessing. Seeing people's faces light up and being able to say, "God loves you" just made me so happy today. Thank God for His favor and opening the doors to the hospital.
                                                                                      JURGEN
Every place we went we had favor to go in and give out roses–Canadian Tire, Walmart, and the hospital.
                                                                                      SALLY O.
Sandy joined the team today. Gave her a t-shirt and indoctrinated her into the ATOR culture and she had a blast giving out the roses. At the hospital she led a geriatric man to the Lord. His name is Roy. He was in a room that was off-limits to the team, but he actually came out. He found Yara and I. And he said, "where's that lady that was with me. The lady who gave me the sweater." He decided to follow the team around and went into every room where they gave roses out. They guided him back to his room and Sandy prayed the sinner's prayer with the man.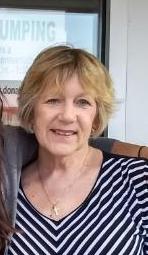 SALLY H.
I met someone in his pickup truck at Walmart today. His name was Claude and he was happy to receive a rose. And I asked him how he was doing. And he said, "I'm OK." I said, "Do you need prayer?" He knew the Lord. He needed prayer for a broken relationship. So we prayed for Claude and Shelley. It was a good day. When we say that giving out roses is a blessing, it's a blessing to the giver as much as it is to the receiver because we give to love.
                                                                                     LURA
Lura: There was one lady outside the hospital that we made a big impact on. We gave her a rose in the parking lot and she said, "Oh, you're so kind" and she burst into tears. We got the sense that she was carrying a very heavy load. She didn't talk to us anymore. And I had at least 5 people tell me we made their day today. The concert was excellent. Rachel's testimony was wonderful. And I danced two dances and it really touched my heart.
                                                                                      DAVE
Today when we prayed for Sally and the scripture from 2 Chronicles about Jehoshaphat and worship came up I looked it up on my phone and read the scripture instead of trying to quote it from memory and it was good. While praying for Lura I got a mental picture of female moccasins dancing in dirt, creating a dust cloud. And then, immediately after that those same shoes dancing on thick, lush grass. That's part of what will bring change here in the land and people is that type of dancing before the Lord. And then, third and lastly, when Sally did the Sh'ma before the concert, I got another picture of a sound wave traveling out from where we were and pushing down the prairie grass and at the same time I saw Native people from the old days in traditional clothes. And when the sound wave hit them it got their attention and they were made happy.
                                                                                    RACHEL
                                            Rachel shares her powerful testimony during concert
When I was at Walmart I saw a mom of a two year old who was 9 months pregnant with a full basket of groceries and some very heavy items. I was able to unload her groceries for her and she told me her husband is out of town for the week and we were able to pray for God to help her this week. She stopped in the middle of the prayer to hug me because she was so grateful.
                                                                                      SALLY O.
Probably about 50 people showed up for the concert tonight. Several took roses at the end. Prayed for a Jewish believer in town who came to the concert tonight. God touched her and she realized she hadn't really forgiven her father. She was surprised by that. We prayed together and she felt much lighter after that. Another woman came up to me who is a pastor in the area and gave me a couple words of encouragement about the project and myself.