Day 4
We checked with snopes.com and yes–these are, in fact, roses . . .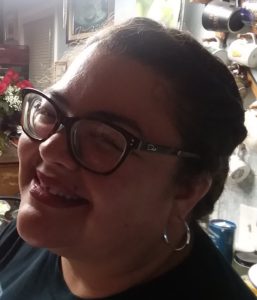 YARA
We were giving out roses by the high school. A high school staff member approached me and she wanted to know what we were doing and why we were doing it. I was explaining to her as I gave her a rose that we wanted to give a gift to Fort Frances and tell people that God loves them and we're doing that by giving out roses. And she was very happy that we were doing this and she said we were standing in a very poignant spot.

She said it was a place where there was a lot of violence and drug use and smoking by the high schoolers and she pointed to the dumpster and explained to us that it was known as "The Pit." And she said she was amazed that we happened to be there just in that spot and that the kids were allowing us to be there. That they weren't trying to "punk" us or intimidate us. She said, "Keep doing what you are doing." And then I introduced her to Sally. And Sally was able to explain more of what we are doing.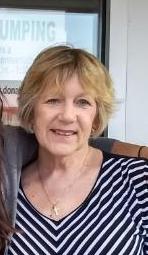 SALLY H.
On Tuesday and Wednesday we had events in which two team members gave their personal story/testimony. There was some degree of forgiveness in each of them. Don't we all either need to ask someone to forgive us or need to offer forgiveness to someone else? We are all sinners in need of forgiveness. And thankfully, Jesus has already paid the penalty for our sins. So how can we not do likewise?
Ephesians 4:32 tells us to "Be kind and compassionate to one another, forgiving each other just as in Christ God forgave you." I want to hear God talk to me. And I realize I have to forgive and ask forgiveness from Melanie. First step taken today to do just that–Hallelujah! Feeling much relieved and hopeful for reconciliation.
LURA
I had an awesome day today seeing the surprise and joy on the high school student's faces as I walked up and said, "I have a gift for you." And the overwhelming reaction was, "For me–for what?" And I would say "Yes, for you–from God to share His love." And 90% of them smiled so big and said "thank you very much."I especially enjoyed talking to the young girl who I am sure was a believer, because she thought it was very cool that we were giving out roses with God's love. She later talked to Sally O' and asked about the hoodies and how she could get one. She asked Sally if she could have her hoodie and Sally gave it to her. After she received it she hugged it to her chest and jumped up and clicked her heels together like a leprechaun and then hopped across the parking lot.

                                                    A special request creates a special moment
Later on we went to Safeway and I stood at one of the entrances and handed out roses to men and women alike. Their surprise and joy was as great as the students'. So many of them thanked us for doing what we were doing and said how much they appreciated us doing this for their town. At the end I handed a rose to a man and he said that his wife would really appreciate having the rose today because two family members passed away in the last month. And then his wife was also diagnosed with diabetes and he was working 10 hours away when the paramedics called him and told him his wife was on the way to the hospital. Her sugar was high enough that she should have been in a coma, but they were able to stabilize her. I asked him for her name and he said, "Pray for Tammy." Tonight I had the privilege of listening to David Panther's testimony on forgiveness–and it was awesome!
                                                                                           JURGEN
God is good! I felt really encouraged as the Father gave me freedom and joy to give away roses to the people, especially in Dairy Queen and McDonald's. We were amazed how God opened up doors and the staff gave us permission to share the roses with people. Lots of smiles and gratitude for receiving.

                                         What goes better with root beer and fries than Jurgen and Rachel?
One lady took two roses and she wanted to pass them on to her very sick relatives. We were privileged to pray with her in front of the restaurant. Giving away roses at Safeway was a delight. The Lord opened up a door as the manager gave us permission to give away roses–even in the store to the staff.
KEN

Handing out roses to hundreds of teenagers right by the high school was awesome!! We were there during lunch break right where they walk from school to fast food places and back. As she walked away I overheard one girl say to her friends, "I feel so special now!"
Our experience there at "the pit", where many high schoolers go to do drugs behind a dumpster, was very powerful. After we had handed out the roses and the students' lunch break was over, we surrounded that dumpster to pray for transformation of that place. Joan received a word that the place should be re-christened as "The rock". We worshiped and prayed and read:
Psalms 40:1-3 I waited patiently for the LORD; he inclined to me and heard my cry. 
He drew me up from the desolate pit, out of the miry bog, and set my feet upon a rock, making my steps secure. 
He put a new song in my mouth, a song of praise to our God. Many will see and fear, and put their trust in the LORD.
We prayed/sang for God's rain to fall, and it started sprinkling physical rain. (The weather had stayed wonderfully clear until then.) We also cleaned up the trash there. 
And I am super excited about the people that were ready to be led to the Lord through Rachel!!
John 6:44 No one can come to me unless drawn by the Father who sent me; and I will raise that person up on the last day.
                                "I will gladly trade you a rose today for a hamburger next Friday."
                                                                                            DAVE
This morning I went to devotions and got prayed for and anointed. And Lura prayed especially for Dave, anointing him on his right ear lobe, right thumb, and right big toe–known as the Levite anointing and the priestly anointing in the order of Melchizedek. Later in the morning we went to A&W to do some rosing and it was pure joy for me to give the roses to the native kids from the high school, as well as the non-native kids. Lastly, I had a blast giving my testimony tonight at a local church.
"And then I told God . . . "
 SALLY O.

We had a pretty incredible time at "The Pit." Joan had prayed where we should bring the roses and she remembered the high school had lunch around 11:45 and the students got to go off campus for it if they wanted. We asked permission of the A&W manager where there was a break in the school fence and the students came through to get lunch. We had favor and they allowed us to give out roses in the back of their parking lot as I worshiped. Some of the students were smoking and getting high, but they didn't chase us out and many of the students received the roses with thanks. I gave one girl my hoodie because I felt when she asked me for it, that Jesus wouldn't deny her the shirt off his back. She was so excited and couldn't believe I took it off and gave it to her. Fortunately I had a t-shirt underneath. After we finished giving out the roses the A&W manager told us he would pay for our drinks and we had lunch there.
For our second round of roses we went to Safeway and spread out giving roses in the parking lot and in the store and by the entrances. I had fun giving out the roses on the corner where Safeway was, at the stoplight to people in the cars. One person said they had heard me on the radio today. I found out it was not a Christian radio station, but actually a secular radio station–and he broadcast the entire interview. In one of the stores we went into a woman immediately knew who we were and said, "God bless you! It's so beautiful what you are doing." and she felt like she was going to cry. Several people had seen the posters for the concert and recognized me on the corner or as we walked through town. It was very cool! Tonight Dave Panther gave his testimony and they recorded it at New Beginnings. You can listen to it online on the church website. It's entitled, "The Road to Forgiveness" Click here for Dave.