Dear Friends of Improbable People,
Sally and I have a couple pretty big announcements to share with you today. The first is earthquake-sized. Let's call it a 6.5 on the Richter Scale. Maybe a 7.1 . Anyway–it's gigantic. It's disruptive. It's . . . 7.1 FER GOSH SAKES!!!
What more description do you need? It's get-under-your desks-the-crystal-chandelier-is-going-to-fall-on-you kind of big. It's a take-as-long-as-you-need-to-digest-this information-but-if-you-do-the Earth-may-open-beneath-you-and-swallow-your-house-whole type memo.
The second, momentous as it is to us here at Improbable People, is a mere 4.1 aftershock. Enough to wake the household at 3AM, but nothing in comparison to THE BIG ONE.
Sally and I are native Californians. Between us we've lived here in The Golden State almost 130 years. (Of course my bride is a mere lass of 29, so you can imagine how old that makes me!) But the time has come to bid adieu to friends, family, church body and an almost-indiscernible change in the four seasons. For many years we've asked the Lord to release us from commitments that have kept us in Los Angeles. For years the answer has been "Not now."
Because our house was built in the silent movie era it is very old and worn down from life
Finally, and with mercy, He has released us from those things we needed to finish to be ready to move on. He has given us new direction for the next chapter in our lives. As He has given us confirmation, we are hearing new marching orders.
We had planned to place our house, in a trust shared with Sally's sister, on the market March 10. But about three weeks ago, before we could properly list it, our realtor let us know he had a solid offer from an investor who had seen nothing of the house except the property specs and its exterior by the light of the moon. That was enough for him to make an offer above our asking price, in effect preempting the market.
What an amazing gift to our family. We had been hoping for just such a rescue. Because our house was built in the silent movie era it is very old and worn down from life, much like a citizen who has been collecting Social Security for 20 years.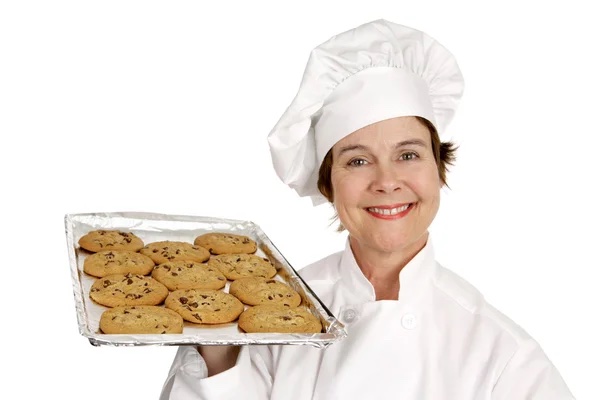 We had been dreading the "staging" of our home with flower arrangements and baked cookie smells to entice a family into falling in love with a property in obvious decline and in need of refurbishing . . . or demolition.
Fortunately, a generous and equitable deal was reached based more on the land value, we believe, than that of the house. Both sides are satisfied and we will close escrow very soon. We are now sifting the wheat from the chaff and soon will be packing furiously, filling our storage bins with memorabilia and books, pots and pans—deciding what to take with us and what must be left behind.
A few months ago, knowing the path we would soon be on, Sally made the first major sacrifice when she donated her childhood baby grand piano she dubbed "Rosemary" to a small church we love in Barstow, California. We knew this treasure had a poor chance of surviving, considering the journey ahead.
We intend to keep doing what we do for as long as we can or until God tells us to stop.
Where are we going? If you were to hum or sing either of these two songs, San Antonio Rose or Deep in the Heart of Texas you would definitely be on the right track. Now Sally and I are about as much strangers to y'allin' and drawlin' as an El Paso cowpoke is to attending opening night in a tux at Carnegie Hall. So why would we move there?
Three reasons, just to start:
Sally and I have been praying about moving for the last many years. As we prayed, we both felt God directing us toward this decision, timing, and location.
The property values in California have gone crazy. Half a Southern California house can fund a very nice Texas home with a bit left over for refurbishing. Having no mortgage to consider is an attractive notion at our time of life.
Our oldest daughter Dusty Rose, she of Dusty in My Heart fame now lives with her husband, Sergey, in Spring Texas on the outskirts of Houston. We are entering a time of life where being close to family feels right and is more than comforting.
We plan to continue Improbable People Ministries. They say people in ministry never really retire, and that's seems true for us. We intend to keep doing what we do for as long as we can or until God tells us to stop. That seems like a workable plan for the foreseeable future.
But God is merciful. He often shows us just enough of His intentions to intrigue, inspire and entice.
So, on April 21 we begin self-loading our Pods to prepare our journey south-eastward. On April 29 we leave Los Angeles as residents for the last time and head to San Diego for one final concert. Dusty is flying out from Texas and will join our merry trio—two to a car in sharing the driving and crossing state borders toward our new Promised Land.
I think it's interesting that I arrived in Los Angeles in April 1982, full of the optimism that infects most twenty-six year-olds with their whole life ahead of them. I was going to take the songwriting world by storm and become rich and famous. Somewhere along the way God had a different plan. If he had shown me this plan full-blown I surely would have run the other way. But God is merciful. He often shows us just enough of His intentions to intrigue, inspire and entice.
I find it fascinating that I will be leaving Los Angeles in April 2022—exactly 40 years to the month. And as we all know 40 is such a significant, recurring number in Scripture. Jesus fasted in the desert 40 days and nights. Moses was on Mount Sinai 40 days and nights—twice. In Noah's time the Earth was flooded for 40 days and nights. And the Israelites spent 40 years wandering in the desert, though not nearly as long as my beloved San Francisco Giants who, before winning their first World Series, spent 53 years in the wilderness.
We covet your prayers during the move and in the following time of transition for family and ministry. Please pray also we are able to find the house God has for us, a place for the O'Connors and Improbable People to warmly call HOME. We anticipate great changes and exciting prospects in our new home, but will greatly miss our beloved friends and family. Thankfully, there are a number of tech platforms including Facebook and Zoom to shorten the distance between us. We promise to stay in touch and share the adventures of our next chapter.
___________________________________________
NOTE: And now Sally brings
you major announcement #2.
Take it away Sally!
In February of 2021 we began a highly unlikely project for this particular season we have been in. We began recording our 8th album. This is a pretty big deal for a very small, and rather obscure, independent Christian music ministry at any time, because of the finances involved. But to do this during a season when there was a dearth of concerts was especially, shall we say, uncertain.
So, Michael and I made a little pact. I would begin recording, because we had been blessed with some extraordinary finances to begin the year. We agreed to schedule each session according to how the economics of the situation continued to play out.
Well, I am here to say the "oil never ran out," (1 Kings 17:16) which, in itself, was quite amazing. Nevertheless, we took our time and poured a lot of love into this project, and Grace, the name of the album, wrapped up in early February 2022. We sent it off to our friends at TSI CD Manufacturing and they have promised we will have it in hand by March 15th, if not before.
To those who donated on our Facebook fundraiser last year for my birthday, we will be sending each of you a copy of Grace as our heartfelt thanks for your prayers and support! To all the rest of you who will receive this missive, you may place an order for Grace on our website here.
I would encourage you all to do it sooner than later, as we are also preparing to move and, come the end of April, we will be unable to process any further orders for a month or two, depending on our situation when we arrive in Texas.
On Sunday night, April 24th @ 6PM, Michael and I will host a special CD release party for Grace. We hope you can be there in person or online. (details below)
That said, on Sunday night, April 24th @ 6PM Michael and I will host a special CD release party for Grace @ the Valley Vineyard Christian Fellowship in Reseda, CA. I will be sharing most of the songs from the album, live and in-concert with some of my friends who also played/sang on the album. We hope to livestream the event so that many of our friends who do not live locally can also tune in and share some of our celebration.
One final surprise: Everyone who is able to attend the CD Release Party in person will receive . . .
A FREE COPY OF
Sally's New CD
GRACE
(One copy per family please)
So please set the date aside. We will have a small reception after the concert and will serve some dessert and coffee. Michael and I hope many of you will be able to attend as it will be the last time—at least for awhile—that we will be at the Valley Vineyard, our home church for over 35 years. We so look forward to seeing you there.
Valley Vineyard Christian Fellowship (MAP)
6642 Reseda Blvd.
Reseda, CA.  91335
Sunday, April 24, 2022, 6PM
A farewell reception follows the concert
We hope to Livestream this concert either here or here