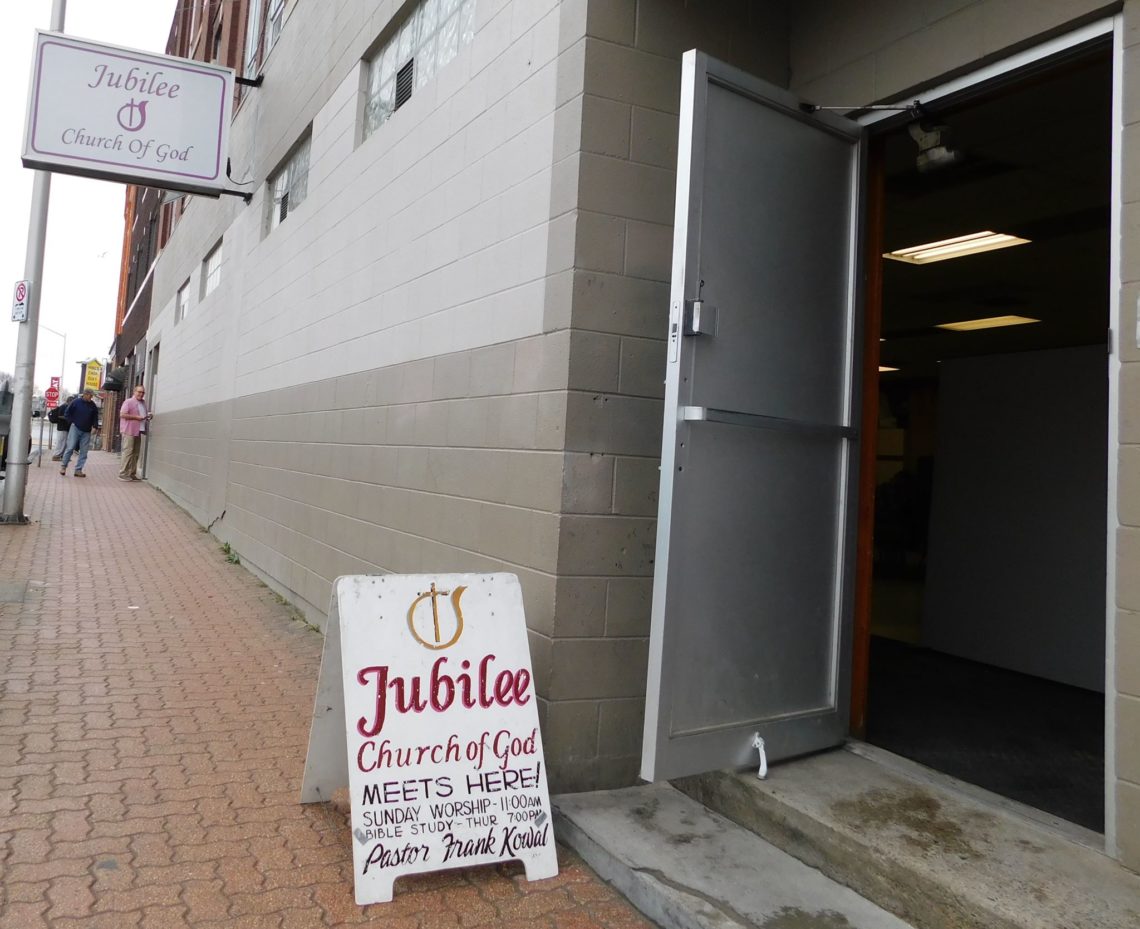 Nothing flashy about this place. But inside this stark edifice the
building transformed and small miracles became possible on Mother's Day.
Day 4
Christine: Today we went to the Jubilee Church and we did our thing and we stood up and asked if people want prayer. So this girl came up  and she asked me to pray about how she had been abused in her life because an incident came up recently that brought her back to it and she was feeling all kinds of unsafe and uneasy feelings.
So I prayed for her and I particularly prayed God would make safe where she sleeps and where her family sleeps and she was touched by that. This is the whole reason I came to Kenora—to pray with women about abuse. It was a good moment.
Click on the photo of Lura above to view a video that brings her expressive  worship alive
Lura: So dancing at the Jubilee Church today was really awesome for me. There were quite a number of First Nations People and most were very open to greet and talk and connect. I feel like my dancing went well and they received it well. I was able to pray for two women at the end of the service.
The first lady, her name was Laura, and she asked for prayer for her family and her spiritual life. We had a good time of prayer. The second lady, K, is a tribal council woman, and she expressed that she wanted prayer for the council and the people on the reserve. She said there is much strife and fighting and backbiting among the people. She is a believer but she mentioned that bringing the gospel to her people was very difficult, due to colonialism and the residential school trauma. They associate Jesus with all the bad things they have been through since the church was involved in those things.
So we prayed that more indigenous ministers would come, and be able to reach the people with the message of Christ. I also prayed that she personally could connect with the other Christians and they could strategize on how to minister to their people. I spent some time encouraging her and letting her know people were praying for her, that she wasn't alone and should keep going.