Growing up in a Jewish culture beauty was important, as it is in many other groups. But even more essential was intelligence. This was never spoken so much as understood. And after the dog bit my face and my appearance was greatly compromised in the eyes of my father and all his birth family, intelligence became pretty much everything to me.
At that time I had no space for kindness. It wasn't held in high value, and there wasn't a lot of kindness in those years among my peers or in my family for us kids. My mom was amazingly kind and compassionate to each of my cousins. But it was different with us, her children. I think she needed to see us excel in life, to go farther than she ever did. Perhaps, because of that, she was harder on us and her disappointment was greater. I was the only one of her three children who graduated high school. My younger brother and older sister were a mystery to my mom.  She didn't know how to reach them and couldn't control them. But Mom and I understood each other. In my young adult years I wanted so desperately to show her how much I loved and admired her.
Intelligence was an idol I grew up with.
Mom loved Dusty because Dusty resembled what was familiar and in harmony with her understanding of the world. They spoke a similar language. Dusty thought in similar patterns as Mom. She acted and reasoned in ways that Mom understood to be normal and acceptable. Dusty was a bright and creative child, and my mother could see herself in Dusty to an extent. But as a little girl, Dusty wanted to clean up litter wherever she encountered it because she wanted, in her way, to make the world a little better. Mom was very upset by her little granddaughter picking up other people's trash. Maybe it had something to do with her growing up in extreme poverty, with dirt and rats all around. I don't know if Dusty's earnest quest embarrassed her, brought back bad memories, or she just wanted Dusty to not pick up other people's dirt and germs. Whatever the case Mom's feelings prevailed and eventually Dusty stopped altogether.
Mom had a completely different reaction to Bonnie, because she didn't act or think in accordance with what my mother recognized as "good," "healthy," or "normal" at 3 years old. Looking back, Bonnie probably reminded Mom in some way of my older sister in all her struggles and Mom was further disappointed, and withdrew from Bonnie until there was a diagnosis. Autism. I think it was only pity that overcame her fear of what was so alien to her understanding. She needed to know why before she could begin to embrace Bonnie.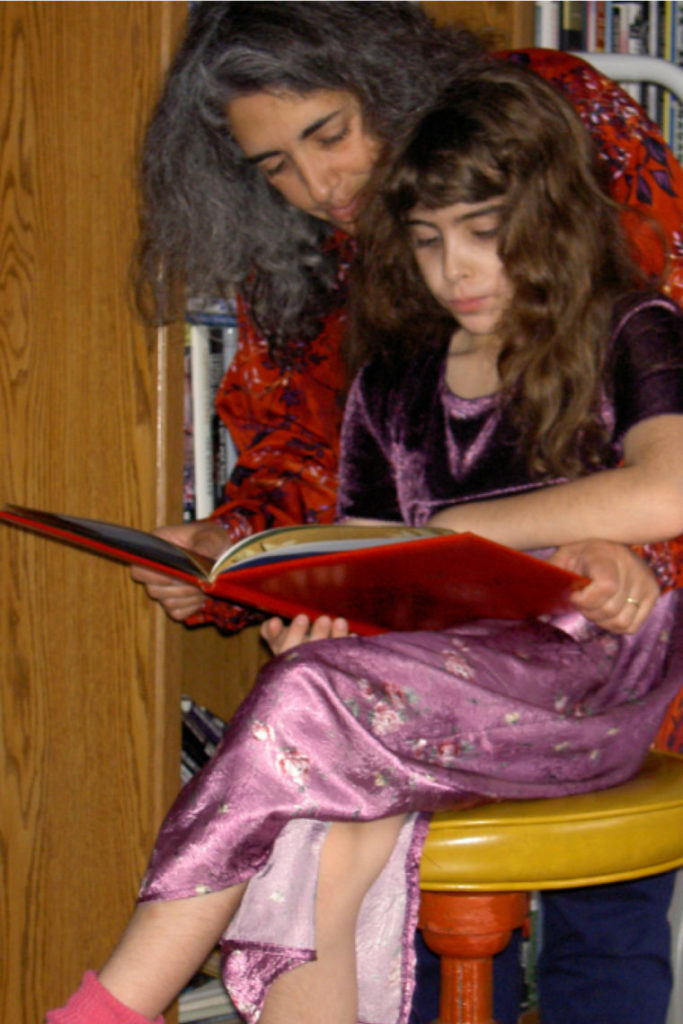 I remember struggling with Bonnie's teachers, desperately needing to know if my child was smart.
I remember struggling with Bonnie's teachers, desperately needing to know if our child was smart. Early on it was difficult to tell whether the problems Bonnie experienced had to do with her level of intelligence or processing issues. She would struggle all night over homework in her 5th grade class that maybe should have taken an hour. I couldn't help but wonder if she would be able to hold her own with the rest of the world. And I was always afraid her teachers were not being entirely honest with me concerning her potential, choosing to soothe me instead.
Intelligence was an idol I grew up with. Kindness, purity, compassion, simple goodness held no candle to intellectual accomplishments or virtuoso creativity. Frankly, God tells us through Paul at the very beginning of his letters to the Corinthians that He uses the "foolish things" to shame the wise. Perhaps He doesn't place as high a value on the same things so many of us seem so enamored of.
Some of you who have prayed for and followed Bonnie's unique journey know she has far exceeded our expectations; even as she walks out her life with the Lord, and He continues to grow her up as He sees fit. As Temple Grandin, one of Bonnie's great heroes said so well, she is: "Different, not less."
Notice the human ear emerging at waist level
No one in my family except Bonnie is going to dress up in a full-on dinosaur costume during a pandemic to bring laughter and smiles to customers and employees at Wal-Mart. No one venerates April Fools Day quite like Bonnie Joy. And no one in our little clan is going to struggle as much with people's rudeness and unkindness like Bons. We are much too savvy to be taken by surprise when people are unkind, especially in this season.  Bonnie's heart is not pure, as she very well knows, but most of the time her heart is to believe the best about people until shown otherwise. Mine? Not so much.
In these days I keep coming back to Micah 6:8 and what God requires.
Beauty?
Intelligence?
Creativity?
No.
None of these.
Instead, He tells us to "act justly" and I take that to mean even when others don't. He tells us to "love mercy." We are in great need of His mercy, and if we want that mercy shown to us it is essential to offer it to others. Finally, He reminds us to "walk humbly with our God." Who are we, within our frame of dust and dirt, that we can claim to know anything about the ways of God and the Kingdom culture of His Son? Better to repent of our hard and darkened hearts and ask Him to search us out day by day.
Even as followers of Jesus, everyone has a different journey.
We need to get hold of and accept that each and every human being is made in the awesome likeness of God, and, therefore, deserves respect. Somewhere it needs to be deeply engraved in our psyches, tattooed in our souls that He who is high and holy—and at the same time so very near to us and intimately acquainted with each—has a purpose and plan for all.
We, with our limited and finite understanding, may not grasp what that purpose is when a person crosses our path who does not look or act according to our understanding. And that's ok as long as we don't assume they must conform to our way. Even as followers of Jesus, everyone has a different journey. I am so grateful for God's incredible patience and mercy in my life. I know I didn't always look or act like his disciple. Even now, I still struggle. But much healing has happened over the years.
It's so important to remember that God is the only One who truly sees each one of us from the inside out. He is the only righteous judge. But He is also the Lover of our Souls. And He is calling us to love as He loves—purely and sincerely—even when we don't understand each other.
It took a long time to comprehend some of how Bonnie processed things as she was growing up. And in working to learn Bonnie's language God addressed so many areas in both Michael's and my hearts that needed to heal and soften, change and make room. It has been that way with each of our girls.
May God grant us the grace to humble ourselves before Him. Let Him expand our hearts and understanding when we most want to pull away and withdraw from people and situations foreign to us—not because they are sinful, but simply because they are different.
Have mercy on us, O God according to Your loving-kindness!
Are there examples in your own life journey
where kindness was undervalued? Were you
ever made to feel "less than"? Are there
people in your life that you struggle to see
as different–not less?
Please share a little if you care to.