Day 3
On Tuesday the team was busy distributing the roses they had prepared on Monday. They visited the 7 Oaks Senior Center and spread a lot of love around the place. They also hit the road and shared their expression of God's extravagant love with a rose for all who desired one. The pictures are below followed by some wonderful testimonials on what God is doing in and through the team.
Sally and Lura worship the Lord, each in the way God has gifted
The 7 Oaks Senior Center is abuzz before the concert
Rachel mugs it up with her new friend
Ken, Jurgen, Joan and Dave fellowship while preparing the roses
Lura prepares the ties that hold a card to each precious rose
It's a beautiful day for worship under God's blue skies
 Toto, I don't think we're in Los Angeles anymore . . .  
Who says international evangelism isn't glamorous?
ATOR TESTIMONIALS
Received an encouraging word from my friend this morning. My friend who has been prayer-walking Fort Frances for awhile. He "saw the serpent bound and helpless against the power of God going forth by your team to our community." He encouraged us to go in power and humility. Today was the first day we were giving away roses in downtown Fort Frances and Sally set up her keyboard to worship on a corner and I started to go with Joan and Lura to give away roses. For me, in a way, it was a challenge because I might meet people I know. I did meet people I know and it was a joy to give them roses and share about the love of God in Jesus. I met one young lady who seemed to be a New Ager but her heart was very tender and she opened up and had tears in her eyes. I asked if I could pray with her and she said, "Yes, but quietly." So I took her hand and I prayed in my heart for her. It was a beautiful moment and I even pray right now that the Lord will draw her by His love.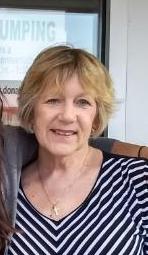 Sally H.
After spending 20 years in a direct sales company I am used to approaching strangers with all kinds of handouts. In that business, the idea was always to increase my sales, benefitting me! However, today was all about giving something to benefit someone else, I'm not in the picture. And we–all of us handing out roses–were conduits of God's love and mercy. Amen!
Dave
I think the thing that was most impactful for me was first in the morning I was able to give some roses to native people and look them in the eye and tell them God loves them–and I love them as well. And then, later today I had the opportunity to pray for a native brother in the Lord who was grieving a loved one who died and was able to empathize and encourage him. I was able to pray and give him encouragement in the Lord.
Lura
It was so awesome today. I got to learn new things. I was petaling roses and then I got to go to the center of town and give out gifts of roses. The delight on people's faces was incredible. They just lit up. They said, "Why are you giving me a gift?" And I told them it was because God loved them. Many of them responded that they knew God loved them and they loved their gift. I was very encouraged to see so many native people in town because we hadn't seen any up until now. Later tonight I was able to hear my sister, Rachel's incredible testimony and how God saved her life. And during the course of her testimony a native man walked in who had a very similar life-experience and we were all able to pray with him and encourage him. Praise be to God!!!
Ken
I am VERY grateful for my teammates. I have now heard more of their life stories and been amazed at how God has brought His saving love into the most difficult pains of their lives and given them a well of compassion for people who are crushed. This morning we had a beautiful time of worship led by the Holy Spirit through Joan and we were deeply moved by the Lord's glorious love. Some of us were led to confess weaknesses where we need the Lord's help and we covered one another in prayer and love. We were filled and empowered with the Lord's love and joy to give away to the people of the town through roses, smiles, and conversations. It was a joy telling people that God loves them with the tangible sign of a beautiful rose. I especially enjoyed squatting down and giving roses to 2 very little girls who were with their mothers.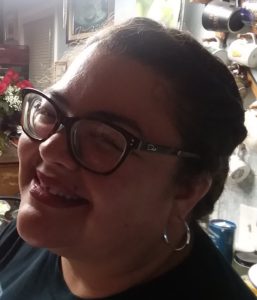 Yara
Today was a beautiful sunny day and we went into town to give out the roses and Sally O. was playing worship. I was able to give a rose to a native girl. She was very surprised and she asked what it was for. I told her it is to say that God loves you, God bless you, and I hope you have a great day. And she lit up and asked if she could give me a hug, which I was very happy to do. Also today when we had our meeting we were able to hear Rachel's powerful testimony I got to see an example of God's love when the one young man came into the meeting tonight.
Sally O.
I thank God for all the people praying for this project. When we set foot in downtown and began worship and handing out the roses there was such freedom and joy for all of us. So very grateful for your prayers!! God has made a place for us here to be vessels of His love. Tonight was beautiful also. Clearly Rachel was under attack all day and needed to rest. But tonight she got up and shared powerfully the testimony God has given her, and one young man who came into the meeting late was powerfully touched by all she shared. Dave, Rachel, Jurgen, and Matthias prayed for him afterward. And we all had a sweet fellowship after that.
Also, the guy from the local Christian radio station in town saw me on the street with the roses and keyboard and asked if he could interview me on the street. We talked for about 15 minutes and he taped it all.
NOTE: Please feel free to leave an encouraging note below in the comments section.  Thanks!