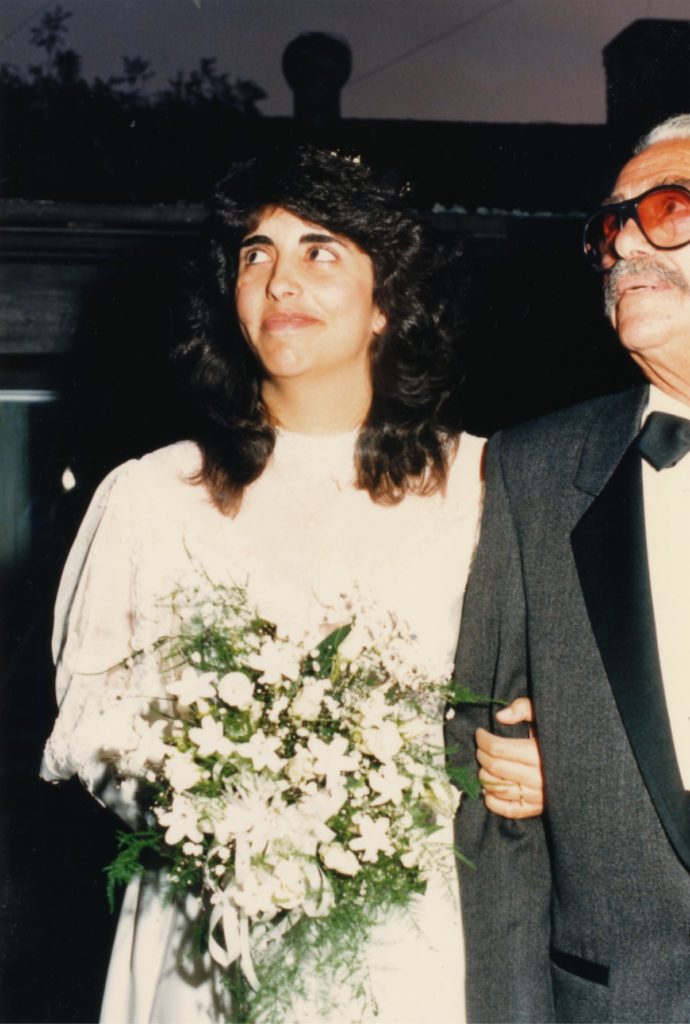 NOTE: This piece was originally published here 5 years ago today on Michael & Sally's 31st wedding anniversary. It's one of the author's favorite pieces because it's about one of his favorite subjects. And we thought, on the 36th anniversary of their *cough, cough* storybook union it might be worth revisiting. Thanks for your indulgence.
On May 2, 1987 a young woman took my hand, placed a ring on the closest finger she could find and speedily said, "I do." I repeated the gesture as it seemed only sporting at the time. With those two words I made Sally Klein the happiest woman in the world.
31 years have passed from that day to this, our Baskin Robbins® Anniversary. Yes, we are actually registered with the national ice cream retailer in case you were planning to send gifts in scoops, pints or those freezer-friendly 3-gallon tubs.
"With those two words I made Sally Klein the happiest woman in the world."
Sally's favorite flavor is Tax Crunch for its smooth blend of vanilla and Kona Coffee-flavored ice cream with a thick Fudge Swirl and Rice Crunchies. Mine is Vanilla. Like me it's uncomplicated and melts all-too-quickly at the beach. White Desserts Matter. Right on!
Tax Crunch ice cream
But this is not a dissertation on ice cream. If it were we'd be talking SpicyWifey and ChubbyHubby. One of those is a flavor I just made up. Hey, a fella can dream, can't he?
Wedding anniversaries are often fraught with danger for the male of the species as he is forever in danger of forgetting or confusing the day with another special event on the calendar—say, Tuesday. I have a different reason entirely for fearing spousal retribution on the day I was wed.
You see, I have three anniversaries.