Here we are a little more than 40% into 2020. I don't know about you, but with this virus-enforced solitude we've all been enduring I feel like I'm stagnating . . . juuuuust a little bit. Oh sure, I'm making my checklists and marking them off. Reconciling online banking, paying the bills and even getting Christmas Cards finished before the July rush. But socially it feels like it's been like five years since I've seen anyone out in the wilds of Los Angeles.
Anyone, that is, except for the same two women I see over and over and over again these days. Mind you, I'm not complaining. In my college days living with two females would have been the Mount Everest of my aspirations in life.
But in our lingering days together the three of us have drifted into a comfortable yet deranged loop of the film Groundhog Day. And when you think about it, as Groundhog Day  (SPOILER ALERT!!!!!) is about one man reliving the same day over and over and over again with only a modicum of variance, a continuous running of the movie on an endless loop is simply redundancy layered upon redundancy.
I can only imagine these two lovely ladies—let's call them Sally and Shannon—would gladly trade a few weeks with me for a  Starbucks Grande Mocha Frappa Zappa Vente Latte with sprinkles and extra foam.
Or maybe just a wet napkin.
As I drove away, trying to decide whether to turn left or right, I had the quintessential light bulb moment.
I realized I  needed to get out of the house and do something different. I just had to have a Tommy's Original Chili Cheese Burger. Or at least something, at least, that would put me in contact with another human, if only a disembodied voice from a tinny, rusted speaker that sounded like Rudy Vallee (WHO???) on steroids.
So I put the key in my car that had been sitting alone in the driveway since the last time the Los Angeles Dodgers won the World Series. I made my way out at 10 PM to the Tommy's around the corner. I pulled up to the most beautiful ordering board I had ever seen. It had color and lights and food items you could actually ask for and receive within five minutes if you asked nicely and had the correct colored paper to trade.
"Hello," I began. "I come in peace."
"Hello," the female voice responded. "I come because they pay me."
I began my order and found myself asking the young lady not only about the obvious things like price and "Will I catch the virus and die if I eat your food?" I also asked bonus questions like, "Do you put lettuce on the chili cheese fries?" And "What is the highest prime number under 10,000?"
"Uhhhhhhh, I guess we could," came the incredulous lettuce answer. You could tell the order clerk was looking at her grill man as if to say, "Drunk? Stupid? Vegetarian? All three?"
I placed my order, grateful for the brief but meaningful conversation.
When it was my turn to pull up to the window, the counter girl, who was protected by  Wells Fargo-caliber plexiglass and a face mask cobbled together from old French fry sacks  said, "9,973."
"Excuse me?"
"The prime number thing. You asked me for the highest prime number under 10,000. That's 9,973."
I was fascinated. It was, indeed, divisible only by one and itself. "How could you possibly know that?"
"We watch a lot of Magic School Bus in here. Been here seventeen hours. You're our first customer today."
I handed over a ten for the order along with a an extra five for her impressive streaming skills. "Thanks for being open. Thanks for being here to serve us,"
"What US? It's me, the grill guy and PBS in here 24/7."
As I drove away, trying to decide whether to turn left or right, I had the quintessential light bulb moment. That's right, I thought . . . We need light bulbs.
It was then I realized I needed something more in my life than some late night food from a classic L.A. greasy spoon. I need to throw a party and invite everyone I know . . .and maybe some that I don't. But Governor Newsom . . . Mayor Garcetti . . . would they approve such a gathering? As they say in the UK, Australia and other countries where they talk in such a way that it's hard for a bloke like me to understand, "Not bloody likely, Mate!"
. . . try stopping an O'Connor from expressing an idea once our mind is made up to gift it to the world.
And then I remembered our blog, From Here To Eternity. The experiment in family cohesion through writing that fizzled half a year in and never recovered. That was my fault entirely. It's not that we don't have a lot to say and couldn't find creative ways of saying it. I mean, try stopping an O'Connor from expressing an idea once our mind is made up to gift it to the world.
But from my perspective it was difficult maintaining interest and dedication the time it took to do the job properly when we had very few subscribers. About forty. We fell apart from what I'll creatively refer to as "an enthusiasm gap."
But that was then, this is now.
---
So we've decided to give it another go. Here's the plan:
Publish one or two posts a week so as not to overwhelm the writers or readers.
Make it easy to find—an email lands in your inbox each time a new post appears and all the reader has to do is . . .
click the enclosed link to be magically whisked away to enjoy the latest offering by Shannon, Bonnie Joy, Dusty Rose, Sally or Myself O'Connor. One of those five has taken on a new last name, although she had a perfectly fine one before she met the kid from Russia. But that's another story for another day.
We will strive for Monday posts and if we have anything else to say we may add an occasional second later in the week.
In return, we hope you will engage us in conversation. Use the comments section to respond to the posts and maybe—just maybe—we can get a party started. The kind of gathering, a give and take of ideas, not requiring social distancing, approval from elected officials or the requirement to play Charades.

---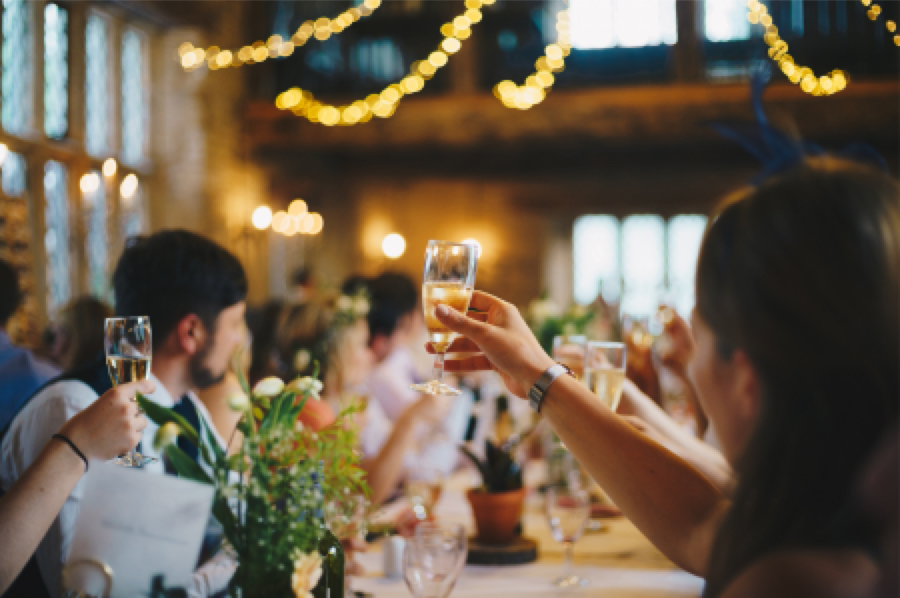 As of this writing we have combined the subscribers from our long time newsletter with our short time blog. All 400 of them. We recently sent out the last newsletter of our thirty year letter and explained we would be combining the publications to reflect the more modern sensibility of shorter pieces, but more often. If all has gone well this under the hood with our WordPress platform this is the first time both groups have been in the same room at the same time. And that, if you have enough onion dip and punch, is Step One in creating a party, right?
So you're on notice. A party —or at least a sentient gathering —with 440 of our closest friends. Once a week. And if you'd like to, please invite others. The more the merrier. Be there or be square.
What do you think of the idea? Are you in?
Please use the box below to post comment
and otherwise engage the authors.