Day 5
ATOR TESTIMONIALS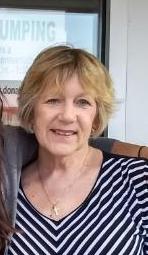 SALLY H.
Today Thursday was a pretty full day. We finished tying cards on our first barch of roses (1500) and picked up the final 1500 that we will start preparing tomorrow. We went to the "Market place" in downtown Fort     Frances to distribute roses and information handouts about Sally's concert tomorrow (Friday September 14).
Before the "praise service" tonight at the Evangelical Covenant Church of Fort Frances, I and 3 more team members handed out roses INSIDE Walmart! What a great time! Lots of First Nations People accepted roses and I loved the spontaneous hugs they freely gave!
                                                                                              LURA
Was a good day. I saw the man that we requested prayer for his wife, Tammy. His name is Greg. I told him we had prayed for her and he was pleased and asked us to pray for him. He was going for a job interview to change professions. He is hoping to get another job so he doesn't have to drive truck. My testimony went well and I was able to minister to the young man, Chris again. And we really found some common ground in the grief issue.
                                                                                       DAVE
I enjoyed sharing devotions today. Passing out roses was fun. There was a guy at the Farmer's Market selling knives and God completely blocked it out of my view. And then I prayed for a young First Nations man to receive the baptism of the Holy Spirit with backup from brothers on the team.
                                                                                  JURGEN
It was a beautiful day! Ken and I gave away roses in two banks which I am affiliated with. Both banks gave permission to give roses to their staff. One bank manager was very excited and also took a picture with us and the roses. Ken and I went also into a furniture store and walked up to the sales clerk and she smiled at us and said, "You are the ones who are spreading love everywhere." For me, personally, I had joy to do it–give away roses to people I know without fear. So praise God!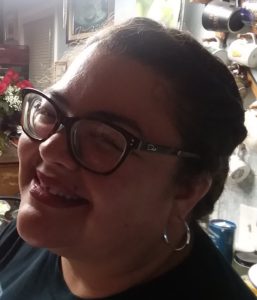 YARA
Tonight at the service there was a time for prayer. I wasn't so sure I was supposed to get up and pray for someone. I felt that God wanted me to stay in my seat. There was a lady sitting behind me and I turned around to say hello. She told me she wasn't so sure that she should go up for prayer. Then she said she felt God telling her to stay in her seat. So this lady began to share with me what she has been going through with a certain family member and it was very similar to my experience with the same type of family member. She said, "This is why God wanted me to stay in my seat." And I said, "Me too!" I began to share with her my experience with allowing God to heal certain areas of my heart and I also explained to her that I am still a work in progress. I still have a lot of issues in my heart with this particular family member. And little by little I am allowing God to touch those areas in my heart. And she was very grateful to hear that. She said that her pastor was telling her the same thing. And some more sharing with each other I asked if it would be OK to pray for her and she said, "yes, please." And God gave me the words to say and when we were done praying she said, "thank you, that's a confirmation of what God has been speaking to me."

KEN

God helped me get up early this morning to lead worship for the team and He released many prayers of intercession during our time. Thank You Lord!

After handing out roses for a while in town, I was pretty tired and run down. In the late afternoon we gathered back at our hotel and went around in a circle listening to the Lord and praying for the person on our right. It was a super encouraging time.

After this some of us went to Walmart to hand out roses on our way to our evening gig. Throughout the store, both staff and customers, there was such a spirit of openness of receiving the gift of the roses and being told "God loves you". Almost everyone, men and women, softened and smiled. One little boy, with his mom, was so excited, and later when we were outside, he waved and yelled "hi" from across the parking lot. I also gave a rose to a young girl in the parking lot. Please pray for these children to be filled with the Lord! Colossians 1:13 He has rescued us from the power of darkness and transferred us into the kingdom of his beloved Son….
I enjoyed supporting Lura in prayer during the evening; she shared some of her story at the gig we did at the church.
Along with Lura, Jurgen, Dave and others, had a long, rich time ministering to a First Nations young man we had connected with before. He knows the Lord and is overwhelmed with pain and loss right now. We were honored to be with him in that place, cry out to God for him and minister to him. It was a joy to see Dave move strongly with the Lord on his behalf.

SALLY O.
Sang at the keyboard in the Marketplace today. Only a few people wandered in and out while we were there. Went to a sub sandwich shop in town for lunch and a young native couple came in to order after me. Felt the Lord prompting me to buy their lunch also. They seemed really touched by that gesture, as was the owner. Tonight after Lura's testimony we had a time of prayer. We had the best turnout so far tonight.Several people wanted prayer. I ended up praying with a lady who had some real issues in terms of forgiveness. She had been hurt by some of the churches in town and was very angry. I talked to her about what it means to forgive and how holding onto the hurt is poison.
Really felt like a connection happened there and she was able to ask God to help her release the people she felt really hurt by. I also talked with a lady who has cancer. She didn't want prayer but wanted to talk about Lura's testimony which stirred up some feelings in her. The weather was perfect again today for what we were doing. Thank You Jesus!

I love greeting the children, including a little toddler at breakfast this morning who just lit up as we took a minute to say hi to him.

Luke 18:16-17 But Jesus called for them and said, "Let the little children come to me, and do not stop them; for it is to such as these that the kingdom of God belongs. Truly I tell you, whoever does not receive the kingdom of God as a little child will never enter it."
More Pics From Day 4 At The High School Hangout