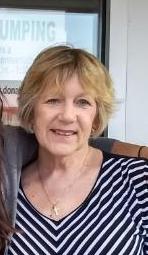 SALLY H.
It was a busy day for giving out roses. Our first stop today was Rainy Crest Home for the Aged. I felt like I was in my element. It was like going to our local senior care. Sally did a nice concert and all the while she sang we visited with each and every resident, offering them a rose, finding out their name and praying for them. While some people rested 3 of us went to deliver more roses to the local Safeway.
I met many interesting and grateful people. But my favorite was Betty. She said, "You can remember me. Just think of Betty Boop." She loves God, knows God, and thinks that ATOR is just the best thing to happen in the area. She asked for a hug and I willingly gave her one.
                                                                                                          RACHEL
At the Home for the Aged I met this woman named Vereen and I told her Jesus loves you. And she looked like she was trying to say something and maybe 2 or 3 minutes passed and the only thing she could get out was "no." She had severe dementia. Yet somehow we were able to laugh together in this place of real joy that was supernatural. And she was singing along with Sally but had no comprehensible language.

And she grabbed my arm in an embrace and we just had joy throughout the music. It was beautiful. It was like we were communicating in a place of joy. Tonight while Dave was giving his testimony and Sally was sharing, a man with a demon or two who was very drunk began to manifest a spirit of distraction during the service and people began to leave. He threw himself on the floor and started convulsing outside of the building, writhing in pain, asking basically to make it stop. Our team who was outside, showed so much compassion for the man who was being tormented by the demons, while also binding the spirit of distraction which was trying to take away from the word of God going out. On the way, when we were leaving the Lord told me, "My word does not return void."

                                                                                                          LURA
I had a very joyous time at the nursing home. The joy on the faces of the staff, receiving roses and our words of appreciation to them was so gratifying. Then we went room to room, and up and down the halls, handing out roses to the patients. Many smiles. Most of the time that was all they could muster was a smile. But we had a few encounters with people who could communicate with us. It was just really touching. We had a good night tonight, despite the distractions. I started singing to her and tried not to stare at her the whole time, and she was kind of like no expression until 2 lines into the song when we sang "… outcast, lonely or afraid." And I saw pain go across her face. She wouldn't look at me at all after that. Even in the positive part of the song. Her expression kind of changed back again to more detached. But that one line really hit her. I didn't have time to talk with her afterward–she was up and gone. I got to thank her for coming, but that was all.
                                                                                                        JOAN
At Rainy Crest one woman in particular stands out. She had family visiting her in her room and we had passed the room looking for staff to give roses to, and the family had seen our roses. We said we would be back. When we did return to give the family roses, they said, "O give Mom one first." And I hadn't even seen the mother I thought she was one of the visitors. And so around the corner we saw a bedridden woman staring into space. When we offered her a rose a large smile came on her–her whole face smiled, and it didn't stop for 5 minutes. And her family was amazed, saying, "Look at her, look at her–she is smiling." I asked if I could take her picture. And the family said, "O, she always loved being photographed." So we told her we would take her picture and she kept on smiling and we got a wonderful picture. When leaving Rainy Crest after distributing many flowers and feeling a time crunch, I passed by a table of 4 people–a resident with 3 visitors–and saw roses sitting on the table. I felt the Holy Spirit leading me to take their picture. It seemed really silly considering the circumstances at the time, but I did ask, and it turned out it was the resident's birthday.And they were very excited for her to pose with the roses in front of her and she was very honored.

KEN

I received a deep mercy from the Lord today. I woke up way-tired and prayed with Jurgen about what to do. I attended the team devotion, which was again very nourishing, and was led by the Lord, and encouraged by the team to rest. So I slept for several hours. Then ate and talked with Sally O' and Lura and was prayed for by them. And I was really ministered to by the Lord and helped to trust him. The heaviness left me. I returned to joy and I was ready for the evening. Driving to the reserve tonight we were amazed at the natural beauty of the land. So much green. I marveled at how beautiful the land is despite the spiritual oppression.
                                                                                                          DAVE
Upon waking I was kind of nervous today because I was going to share tonight. But after leading worship for devotions I felt excited for tonight. At Rainy Crest I noticed that an old First Nations man came in. I was across the room and my wife spoke to him first. He asked if she was native. She said, "No, but my husband is." So I took my chair and sat next to him with a rose. Gave it to him and asked him his name. I said, "God loves you" and then I told him who I was and my lineage. And he said, "Good." And I said, "how can I pray for you?" And he said, "Just for a good life." So I prayed for him, acknowledging he was an elder. I prayed God would bless him and his health, for God to bless his family and children, and his people. I then asked him if he knew Jesus as his Lord and Savior. He said, "Oh yeah, I do." Then I said in parting, "I say this with respect, God bless you, Grandpa." He chuckled and then I walked away.
So tonight on the reservation a guy came in who was drunk and started to disrupt the service. He tried to disrupt Sally's singing. When Sally called me up he continued to do the same as I was talking–trying to distract. And as I started to read the word of God he got up and left. So then I finished my testimony. Played and sang David Ruis' "Sweet Wind." And I felt I was singing it over the land and the people. And then I was done and sat down. Jurgen walks in after I'm done and suggests I should go out and pray for the distracting guy who left. I just said yes, because it's Jurgen, and as I was walking out I felt the conviction of the Holy Spirit almost saying–"am I leading you into this?" So I stepped out the door and observed first, asking God what's my part? It seemed chaotic. I got the sense the man was drunk and was acting out. And I recognized it because of my family history. There were times the man would stick his fingers down his throat to make himself throw up. He clearly needed deliverance but I felt it wasn't the time. It felt like he needed to be sober and really want it. It was, as it was said by other team members, a distraction and a way to prevent others from attending the meeting, because it was taking place right by the door. The Lord led me to go back into the meeting with my wife. Me and my wife sang blessings over a councilman and his wife. The councilman looked like he received it.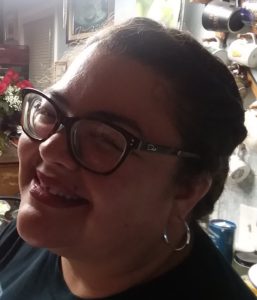 YARA
Today we got to visit Rainy Crest and it was a real blessing to me to be among the elderly, because they are close to my heart. While Sally was singing a song I was grabbing a couple roses to give to some of the residents and I noticed one lady was crying. It immediately made me cry, of course. And I was trying to not cry, but I felt like I should go kneel by her and cry with her. I asked her, "Are you OK? I see you are crying. I'm crying too. Can I cry with you?" And she laughed. She said she was crying because the songs were beautiful and she felt very fortunate. And then I told her I have tissue for us and it made her laugh. I was also able to pray with her and she was very thankful. I got to meet some of the staff and one staff member reminded me of my baby sister. She even had the same name. We were able to connect and exchange emails to keep in contact. She was very touched by the music and the roses, and that we were there giving them to the residents.
Later, in the evening we drove to the reservation and we were able to give out roses and invite people to come to the meeting. People were receptive and happy to receive the roses. And the rest of the night was a learning experience for me. I am learning how to overcome my fear of speaking up when it's necessary.
                                                                                                         SALLY O.
Good time at Rainy Crest, which is a secular nursing home. I was so encouraged that everywhere we have set our foot God has opened the door. It really is amazing. We went in and were welcomed with open arms. And they were grateful for our willingness to be there, sing and pray–and give out the roses. It was a rich time. I stayed back as part of the team brought roses to Safeway again. I felt it was important to keep working on the roses and I also needed catch a nap–even 20 minutes was helpful. Dave stayed back also because of his leg. And Yara was exhausted, as was Ken. Joan also got a nap. Rachel, Sally, and Jurgen braved the wilds of the parking lot at Safeway.
In the evening we drove to the reservation. Beautiful country! Very different culture. The meeting hall was open and we were welcome to set-up. Met up with Adrian, the council man and we all prayed together. Joan and some of the team went to give out roses to the community as a kind of invitation to the evening event. It was 7:30 before anyone actually walked in from the reservation. Music drew them, talking not so much. And then there was also a man who was loud and distracting who sat awhile. As I started to share a story he yelled out "sing." He kept interrupting to tell me that I needed to sing. And when I didn't respond he used some other language. I think the music helped to soothe him, but not for long. As soon as I told another story he started interrupting again. When Dave started reading a passage out of the Bible he finally walked out of the meeting. But he stood right outside and made a lot of noise and blocked the door until the team got him to move. It was a difficult situation. On the way back from the reservation there was a heavy storm, hard to drive through but Jurgen steered us safely home.