DAY 1
For 5 of out team the day started out EARLY. Sally O., Dave, Yara, Rachel and Lura met up at LAX around 6:15 AM. I guess if you can't eat breakfast at Denny's the airport is the next best thing.

The South-Western team met up at International Falls MN where they met Sally Huggins. Jurgen and Joan, both resident of Canada, secreted the team across the border. OK, they used passports, but secreted sounds so much more cool, doesn't it?
Flowers were not to be ready for pickup until Monday morning at 9 AM. So the team had plenty of time to kick back and relax, right? You are WRONG, rosebud breath! In honor of the Jewish High Holy Days of Rosh Hashanah and Yom Kippur the team planned a closed to the public service for the team. But somehow 15 locals heard of the service and crashed the party. (We like when people crash God's parties!)
Gabriel was not available on short notice, so Sally O. agreed to fill in.
Give the woman a mich and 90 minutes . . . .
Traditional apples and honey feast
DAY 2
The team picked up the first 1,500 roses of 3,000 total they will clean, pray over and distribute over their time in Fort Frances.
Sally did a Facebook Live session over the team's first Rose cleaning sessions–or, as ATOR alum Heather Walker has dubbed these . . . ."Rosings." Because this is on a platform we don't control I don't know if all or ANY of you will be able to watch this first "Rosing" of the new ATOR season. If you can–great. Tell your friends and neighbors. If you can't–sorry about that. Please address you complaints to Mark Zuckerberg. (Click on the picture below)
Sally O. on Facebook Live!
There was another concert this evening. Here are some team testimonials from Day 2.
We went to Seven Oaks a beautiful public access point on the reservation. Sally was worshiping with keyboard and Lura was worship-dancing in her native shawl. The rest of us went for a prayer-walk across the land. As I was walking by myself for awhile I saw Dave close to me walking and praying. I felt in my heart to ask if I could join him. I was in tears asking to join with him in prayer.
So we walked and prayed together and the Lord gave David a scripture in Ezekiel about the dry bones. I found that scripture for him on my phone and David read it out loud and prayed. The Spirit of the Lord was very close to our hearts. We felt God is stirring up the dead bones in this land and pouring out His spirit. I felt that the Lord wants to strengthen the First Nation people who are believers and are not currently walking close to Him. He wants to gather them first to Himself and strengthen them–and through them He will reach out to their brothers and sisters.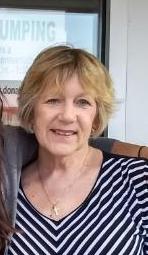 Sally H.
Great to hear Sally O's stories and revisit some of their songs from decades ago. I "heard" a lot of songs today in my head such as, "Surely the Presence of the Lord is in this Place" and "Walk Along Beside Me, O My Lord."
I sat by Bo–his wife died a year ago. It's been hard for him. He said he had walked on the places Sally talked about in Germany during the concert. And he said, "It's really bad." He was married to his wife 62 years. He goes to the senior center to eat because his wife did the cooking.
Joan
We met Dayton in the restaurant at the hotel where we gave him a rose. He was stunned and said, "I'm confused." He thought it was really nice but wondered why we were giving the roses. He didn't go away and hide but he came back to talk some more with us. It drew him. It was confusing because he didn't understand why someone would do this, but he also thought it was really nice.
We also prayed for a friend of mine, Marlys, who came to the concert tonight with her husband. She has such courage and joy in the midst of her struggles. She so humbly received prayer from us.
Lura
My back was hurting and my stomach was hurting and I had a headache and Sally offered to pray for me and everyone gathered, and everyone had a prayer to pray and a word to give. Through the whole process it delivered from my pain.
Dave
My best time today was the moment me and Jurgen had and our time of prayer. The scripture about the Valley of the Dry Bones was spoken over the land. I believe that is what is happening. While praying I felt a strong burden for the people. I kept getting a picture over and over of suicide. And then God reminded me strongly that the power of life and death is in the tongue and to speak life. And also it was quickened to me that whatever you bind on earth will be bound in heaven and whatever you loose on earth will be loosed in heaven.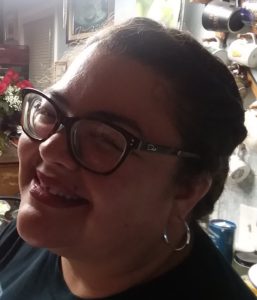 Yara
While we were praying at the 7 Oaks I saw Lura worship dancing with her native shawl I heard God say really loudly He wants to redeem the native dancing. He wants them to dance for His honor.
Ken
Really enjoying being with this team–praying and worshiping together. And when we were at 7 Oaks praying and worshiping I felt led to go down to the water-line and just release God's cleansing into the water. Jurgen prayed for me this morning about family issues and I felt very touched and encouraged by the Lord.
Sally O.
As for me, 7 Oaks was an amazing place. Beautiful beyond words. There is an old train track and the trains still use it. They have to slow way down because the rails sound like they might not support the train. But we had a wonderful time of prayer and worship. This evening we were at the senior center and about 15-20 people came. The team kept me in prayer throughout the concert which really helped me overcome distractions.
---
After the concert as the team was preparing for sleep, with many already in Dreamland, God provided the perfect coda to a beautiful day in Fort Frances, Ontario. See you all tomorrow!
Feel free to leave your comments and encouragement for the ATOR team in the comments box provided.