NOTE: Many families and ministries
send out year-end or Christmas
newsletters, updating friends
and family on the events of the
past year. This is our version.

It's Christmas Eve as I begin writing. And, before anything else, I am thankful to my Lord and my King for His extravagant love in my life; that He would descend from on high and all His glory to come to us as a helpless babe into a harsh world at a cruel time to offer Himself,
2020 began as any other year . . .
an acceptable and final sacrifice for our sin, so that we could be reconciled to our Maker. It's beyond any understanding I will ever have—the goodness of God and the greatness of His love!!
2020 began as any other year, and like many others I had plans and agendas.
In early February we were able to bring A Tour of Roses to Paradise, CA, where the terrible fire in 2018 demolished almost all of the town. During that time we also put on a women's conference for free. It was called "Something Beautiful for Someone Beautiful."
Many hearts in the town were touched, some prayed to receive the Lord. We gave thanks to God for what He was doing in and through us!
One of our immediate personal concerns involved finding tenants to rent the back house. Long time tenant of 40 years died in September 2019. The place was a mess and we commenced the process of cleaning up, painting, etc. So we were ready to rent, and put out signs and such at the end of January, hoping to rent sometime in February.
As it turned out, God appointed the perfect little family to rent our back house in March. They moved in just as Los Angeles began to lock down. They have been such a gift—a breath of fresh air!
There was a great heaviness in the air—more than the virus, it was spiritual and dark.
Some of my bigger plans for the year included touring in Germany and Poland with Shannon over her Easter break from school. I was truly looking forward to seeing some old friends, and connecting with some new faces. I had also put together several concerts in the summer as part of a 2-month tour with Shannon after she graduated.
We planned to drive up to Northern CA, WA, ID (possibly) and CO, maybe NM on the way back. It was during this block of time that Michael would have some time alone to dedicate to working on his book. And I believed the Lord would open a door for me to go and minister in India later in the year. But none of these things transpired.
There was a great heaviness in the air—more than the virus, it was spiritual and dark. Yet every time I turned to the Lord He reassured me He was also here—with us… Emmanuel.
You are used to doing all the time. It's hard to know who you are apart from doing. It's not comfortable for you and you want to do something, almost anything, but that's not how things are. You want to sleep through it or try to use the time as you see fit—to accomplish goals and everything is heavy and hard and sad. But I am here with you to bring you through this time and also be with you in this time. Receive My grace to you in this time. It is more than sufficient. —From Sally's journaling with God
I continued all during this year to generally keep my commitment at HSBN (Holy Spirit Broadcasting Network) and taped 2 shows twice a month. I saw the value of it, especially during the shutdown, to encourage, and remind people Who God is and who we are because of Who He is.
So many seemed distracted and consumed, fearful and anxious. So—I felt it was even more important to use the avenues available to speak about His love and faithfulness in testimony. And in the same vein, I began doing a worship set online once or twice a week, where I would also pray for people as they had need.
Cracker Barrel where Bonnie works, shut down for several weeks, and Bonnie received some unemployment. We kept close in touch during those weeks, especially. And, of course, we had to cancel concerts—everything we had planned.
The miracle was—and still is—God provided. He absolutely said He would—and He did. We lacked for no good thing during a season of fear and want and much loss, and for this we were so grateful and amazed.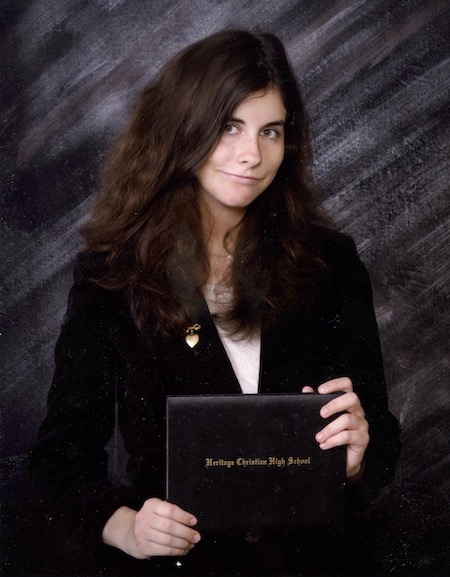 Shannon graduated in a drive-through ceremony, and we were grateful for that much. Many schools didn't have any kind of in-person ceremony. Heritage went out of its way to try to make up for all the loss of the senior year (no prom, no graduation, no special events), and for that we were grateful!
And then it seemed like the whole world reacted to the death of George Floyd: Demonstrations, rioting, looting, burning all across the country, and even all over the world.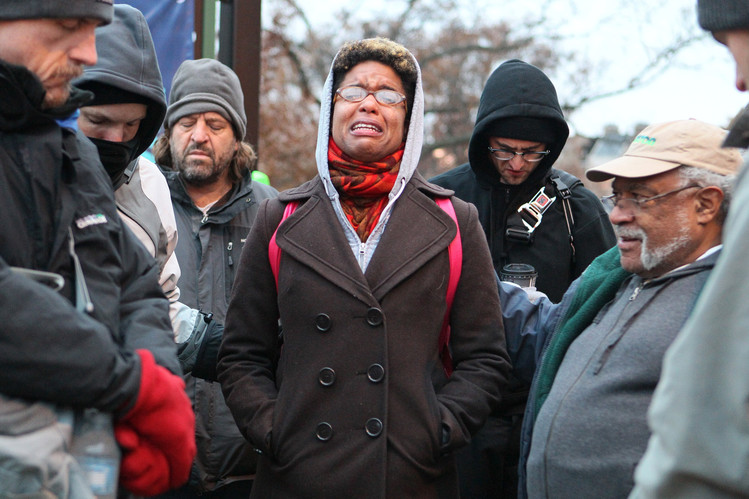 Click picture above to play video
In the weeks that followed all the anger and vitriol seemed to split the country like the Red Sea. It was Michael's idea to put together a series of pictures tied to my song, "Who Shall Separate Us?" And Dusty made it happen.
I began to wonder if the Lord might lead us out to Minneapolis with A Tour of Roses, as an instrument of peace. But like many ideas, that, too, never materialized. What I realized instead was the Lord
 was nudging me about facilitating another round of "Experiencing God" on Zoom. It's a 12-13 week study, which is life-changing for many. It certainly has been for me. And this time was no exception!
I finally started the class during the second half of August. We had over 30 participants to begin with and ended with just over 20. But it was through that study that God took apart my thinking—yet again—and prepared me for a project I had no idea was coming.
Just before I started the study Shannon and I flew out to visit Dusty and Sergey in their amazing house in Spring, Texas. We had a great time and the three of us painted the guest room together. It was quite the little project! I tried "Dance Dance Revolution" (aka DDR) for the first time and suddenly realized how old I am…
Later in the month I squeezed in a shorter visit with Bonnie Joy—and we had a great time together. Then Michael flew out, for the first time in many years, to hang out with Sergey and Dusty in mid-September. They also had quite the eventful time.
Shannon and I helped out at our church's drive-through food pantry, until she was interviewed and hired on the spot at Burlington Coat Factory in Burbank at the end of September. She continues in her job of "Loss Prevention" and has made many new friends there. Shannon also studied for and passed her written driver's exam, and plans to take driving lessons in the new year and get her license.
Bonnie started driving lessons out in Lancaster, PA at the end of October, after studying for and passing her written exam. She had a very patient and experienced driving instructor, Dale, and to our complete amazement passed her driver's test in November. She is the proud owner of a PA Driver's License.
Toward the close of the Experiencing God study, I found myself being drawn into one of the more crazy and impossible projects I have ever been involved in. It all began early in the year with Michael pointing out to me there was a Planned Parenthood right in the building complex where my eye clinic is located.
At some point in the summer I felt like I should go there and pray to see if God might be doing something. Shannon and I scouted it out, I prayed and she kept watch as we rambled through the 2-story building complex. A pretty desolate place with only 40% of the office spaces rented.
I asked a friend of mine, Joyce Liu, if she might want to pray with me in this place, and after thinking it over and praying, she agreed to meet me there weekly. So—we started interceding through the building complex. And, I wondered if I could do worship in this place. It seemed so forsaken, especially on Saturdays.
The sidewalk was across the length of the parking lot from Planned Parenthood, so, after much talking with God, we decided to take a chance and see if we could do worship with my keyboard on the premises—Saturday mornings for starters. I remember obsessing a bit during the week before as to what might happen if we were caught on their property.
As I talked to Michael about it, he said a thought occurred to him, that if we rented a space we wouldn't have to worry about trespassing. I was convinced that this was not a God-idea … until I started praying with Joyce and the Lord began impressing on me that He wanted to "take up residence in this place."
At some point in the summer I felt like I should go there and pray to see if God might be doing something.
We worshiped there without any problem that Saturday, but the following Tuesday I broke my foot—3 bones. It was crazy! So—Joyce and I went back to praying together over the phone. But the prayer was so powerful and we both kept getting lots of pictures as we prayed. We really feel the Lord will do something in this place.
I finally healed enough to go back to the building and pray with Joyce, and another friend who joined us, Natalie. But in November I had a series of 4 concerts in Ohio. Dusty came with me since my foot was still tender and weak, and not as strong to drive. And during our time there we caught the dreaded virus. First me, then Dusty, Sergey, and their roommate, Kevin got it. I thank God that Michael never seemed to get it and tested negative, and Shannon also tested negative.
At this writing, according to the CDC, I am long past being contagious or having the virus. But it was a long 3 weeks of healing. And I am still dealing with some fatigue factors and the last of a cough.
I returned to the building complex with Joyce and Natalie as soon as I was in the clear and could sing, and began singing Christmas Carols. The first time was on a Saturday morning and it was great—no problem. But then we came back on a Thursday morning and one of the suites in the area of the stairwell, where we were worshiping and praying, had opened back up for business. The woman let us know in no uncertain terms if we sang she would call the police, after all, this is private property.
But God is good!! He had already shown me where to do worship that day. I just didn't want to change the game plan. But we had no choice, so we went to the back of my car, opened up the hatchback and scooted with my keyboard inside, and sang Christmas Carols out the back of my car. Joyce and Natalie we re wearing Santa hats and waving. A lot of people waved back.
Click picture above to play video
Monday we gave those beautiful Costco European Cookie Tins to each business in the complex, including Planned Parenthood. And then, once again, on the day before Christmas Eve Joyce and I sang carols in the parking lot, this time with a little amplification, courtesy of our worship pastor.
There have been many losses and dark days during 2020 throughout the world, due to the Corona Virus, social unrest, and politics. And there may be more to come in 2021. But I believe God is testing the hearts of His people—those who call themselves His—to see if we are faithful in the dark times as well as the light. To see if we will trust Him when we don't understand what is going on.
Do everything without grumbling or arguing, so that you may become blameless and pure, children of God without fault in a warped and crooked generation. Then you will shine among them like stars in the sky as you hold firmly to the word of life.
—Philippians 2:14-15
We had a lovely Christmas together… Michael, Shannon, and I, along with Dusty and Sergey via Facebook video. I was so grateful we could be together, and even Bonnie, though she wasn't with us, was celebrating with some very dear friends whom she loves and who love her in Pittsburgh. And in the silence of a good night I was once more made aware of the incredible goodness of God, even in the midst of this darkness.
Paul exhorts us in Romans 12:21:
Do not be overcome by evil, but overcome evil with good.
Is it possible that this is a time where He is calling us out of our comfortable little "hobbit" holes to a whole new adventure in Him? It is certainly not business as usual—and it may never be again. But that's not entirely bad. Perhaps we need to be reminded that this ever-changing planet is not our home. We are citizens of a glorious kingdom we have yet to behold.